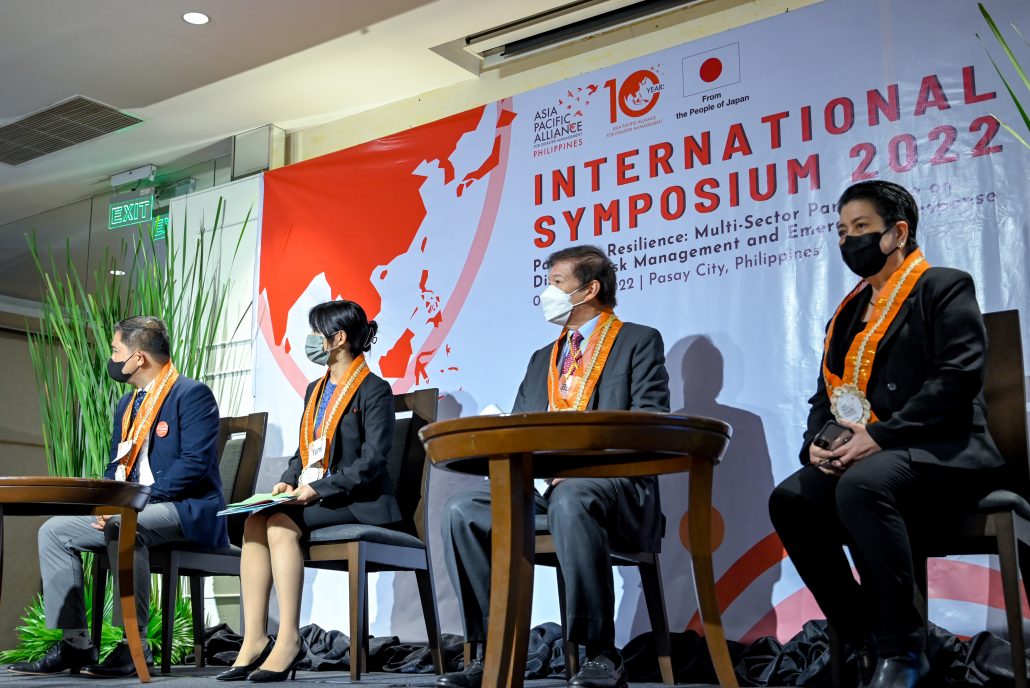 10 AUGUST 2022, NAGA CITY, Camarines Sur (PIA) –The Asia Pacific Alliance for Disaster Management (A-PAD) Philippines has taken a significant leap in marking its first year as a registered non-government organization (NGO) by launching the 2022 International Symposium held August 4 at Hotel Jen in Pasay City.
With "Pandemic Resilience: Multi-Sector Partnership on Disaster Risk Management and Emergency Response" for its theme, the daylong symposium convened more than 75 disaster management advocates, including A-PAD partners from Japan, Korea,  Sri Lanka, Indonesia, andBangladesh.  They were joined by other stakeholders from the regions of Ilocos, Central Luzon, Bicol, Eastern and Central Visayas, Davao, SOCCSKSARGEN and CARAGA.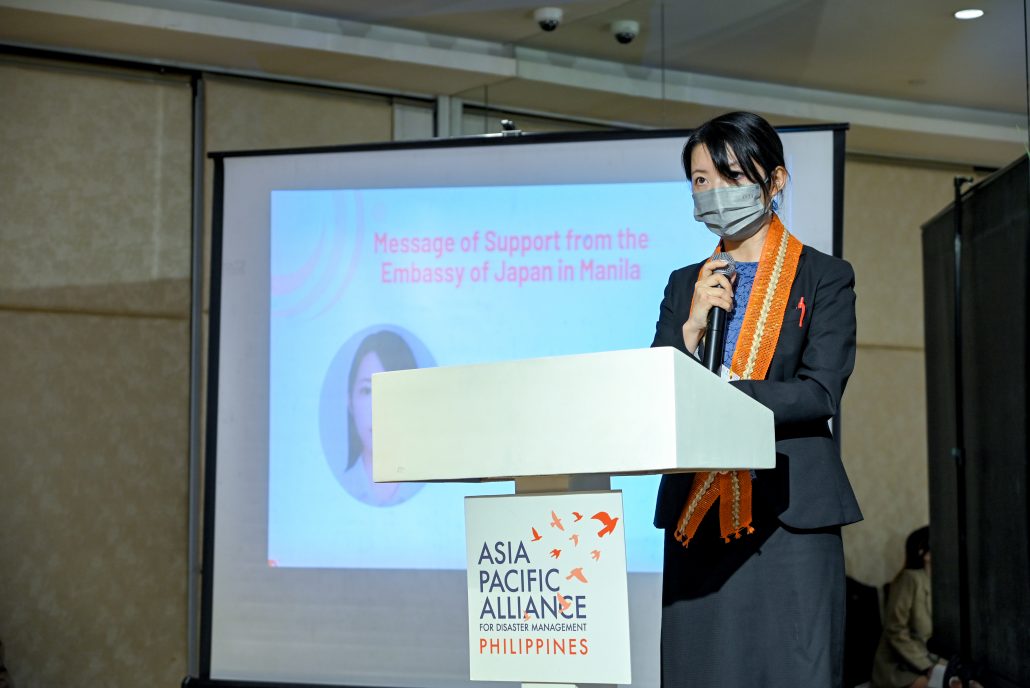 Embassy of Japan in the Philippines Third Secretary Yumi Yamada congratulated    A- PAD PH for its commendable effort in holding the symposium despite the continuing threat of COVID-19 as cases surged anew.
"We can say that A-PAD and A-PAD PH are one of the biggest partners of Japan for disaster response and for that, please accept my great appreciation for the continued efforts. With both the Philippines and Japan as island countries in the Pacific Ocean prone to calamities, the principle we share brings us closer to each other amid challenging situations. Japan has always been a dependable friend and partner to the Philippines, especially during difficult times. While we cannot prevent disasters from happening, we can prepare for them and lessen the harm," Yamada said.
Aside from strengthening the community's resilience and emergency response, the symposium also provided the local participants representing various sectors, and the international communities with various opportunitiesto share their best practices, leverage available resources, explore collaboration with potential partners and enhance possibilities of creating new approaches in responding to disasters, particularly how they effectively dealt with COVID 19.
The emergence of COVID 19 as the most disastrous pandemic that hit land after a century, did not just leave the world grappling for a cure, but also impacted many countries around the world and tested their financial, social, and emotional stability.
A-PAD PH President Gilbert Albero said that time and again, the act of oneness had proven to be an essential factor in addressing the immediate needs of the affected community during crises.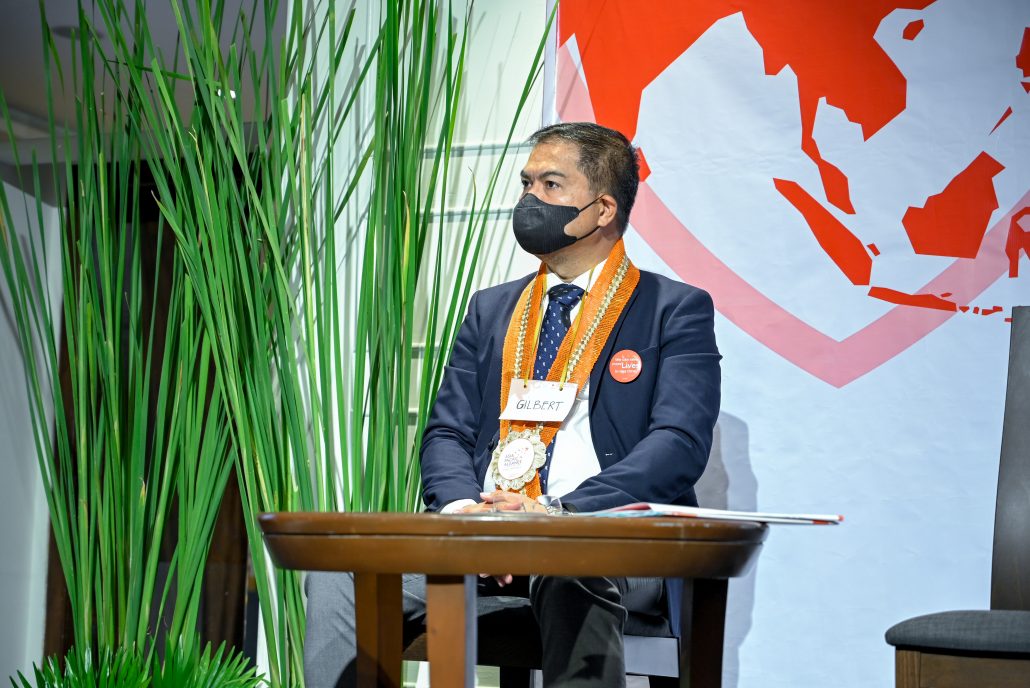 "The multi-sectoral collaboration work has been the most effective and efficient in particular situations when resources are scarce and barriers are in place because of the pandemic. Yet this will not be possible without the key components of partnership. This year's international symposium aims to help the local partners and the international community by sharing their best practices, lessons, and challenges among A-PAD national platforms, particularly tackling the various strategies they employed in combating the deadly COVID virus," Albero said in an interview with the Philippine Information Agency (PIA). 
He said that A-PAD members can share common points that can be helpful in the process of improving the delivery of emergency response from the experiences of other countries.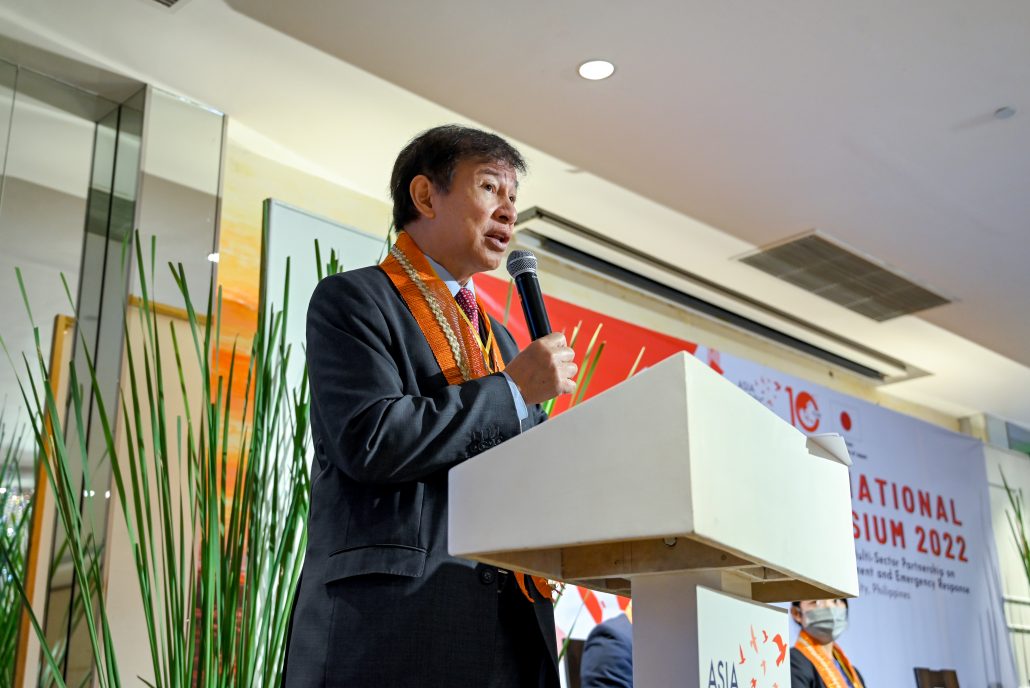 "The COVID 19 pandemic has been a cruel disease many of us have seen. I lost my mother due to COVID a year ago today. I was also infected by the virus. At one point, 70% of MSMEs in the Philippines closed during the pandemic. As we slowly recover from the effects of the disease, we can look back with pride at the many relief efforts that A-PAD and others  have mounted in 2020, 2021, and 2022 despite facing the threat of the disease. We meet today for the first over 3 years attempting to finally make concrete the relationships that bind us together, that make APAD what it is," Philippine Disaster Resilience Foundation (PDRF) President Rene "Butch" S. Meily shared. 
COVID 19 caused a profound economic impact that affected not just the MSMEs but practically all sectors of the society.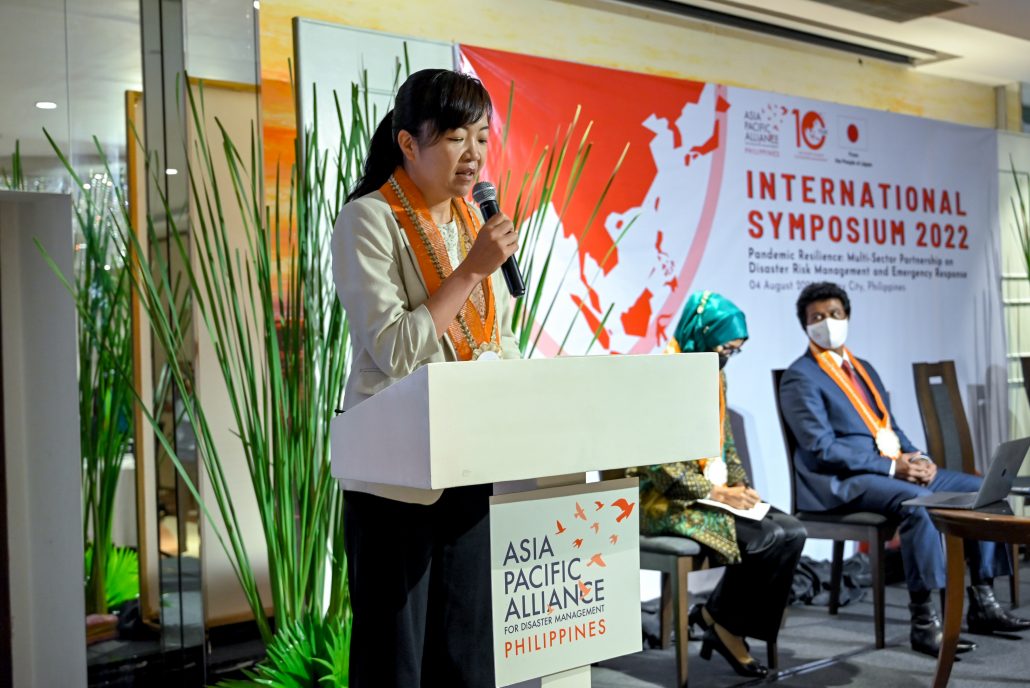 Civic Force Executive Director and A-PAD Head of Management Office Director Kaori Neki shared that the APAD concept was inspired by the great Eastern Earthquake that happened in Japan in 2011. IN 2012, A PAD Japan was born. From then on, A-PAD expanded to other countries in the Pacific Region: Sri Lanka in 2014, Korea in 2015, Indonesia and Philippines in 2016, Bangladesh in 2018, and Nepal in 2021.
Japan launched the Social Emergency Management Alliance or SEMA. It is the country's 1st civil society service that provides one-stop services to the affected families when natural disasters happen. Currently, SEMA has 51 corporations and 6 CSOs which are affiliated with the project.
"When a disaster occurs, CSO arrives on the scene promptly and our affiliated member delivers necessary goods to the affected areas," Neki stated. 
Other presenters include A-PAD Korea Director Jangwoo Lee (via zoom); A- PAD Indonesia Country Director Sinta Kaniawati; A-PAD Sri Lanka Country Director and A-PADM Chief Operating Officer Firzan Hashim; A-PAD Bangladesh Sadia Samad Mow (via Zoom) and A-PAD PH Board of Trustees Secretary, Dr. Elmer Lorenzana.