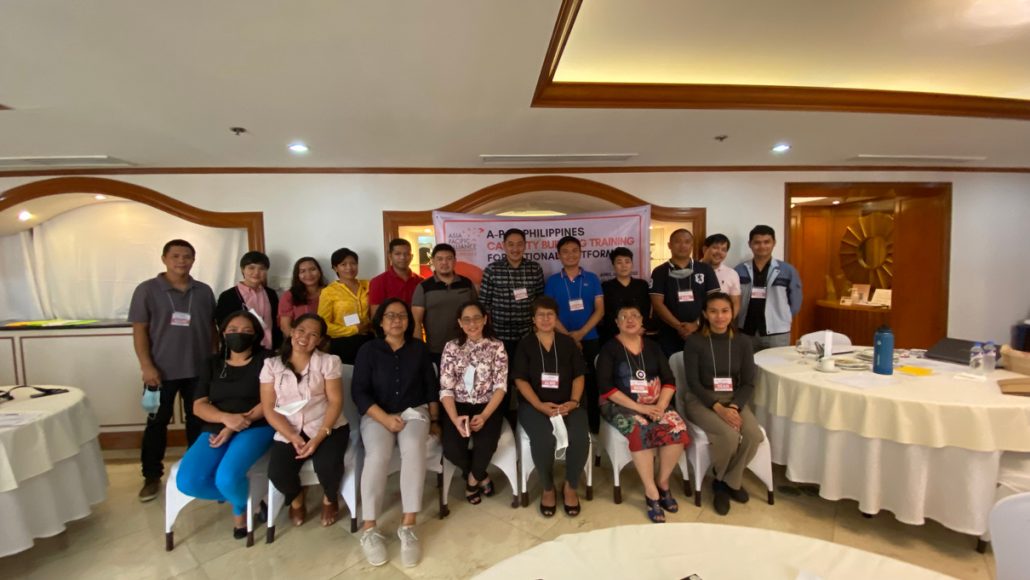 PASIG CITY, METRO MANILA – Seventeen (17) participants from the different multi-sectoral partner organizations across the country have joined the A-PAD PH's First National event on Capacity Building Training last April 18-20, 2022 at Richmonde Hotel, Pasig City. The goal of this 3-day activity is to hold training for National Platform (NPF) and Regional Platform (RP) stakeholders on multi-sectoral collaboration, leadership, and partnership development. This is to make sure that the NPF is managed and coordinated well and to grow and strengthen the platform.
Through an interactive method, Mr.Elmer Lorenza, A-PAD PH Board Secretary, allowed the participants to identify what makes a multicollaboration successful as he discussed the Multisectoral Collaboration, Leadership, and Partnership Development. The audience were able to answer it by creating a mnemonics for the term "MULTISECTORAL COLLABORATION". One of them also shared their experiences during the height of the pandemic where the government and private sectors were working together in providing the needs of the frontliners and the communities and also during extreme weather conditions like the recent Typhoon Odette (RAI) onslaught in the Visayas and Mindanao Regions. Mr. Lorenzana added that there are factors influencing a successful collaboration which includes the environmental and membership characteristics, process and structure, communication, purpose, and resources.
Other guest speakers who were invited to share their expertise are Mr. Donn Gaba of UP Diliman-Department of Psychology which he presented the Mental Health and Well-Being in Emergencies; Ms. Shereen L. Hombrebueno of the Office of the Civil Defense–Capacity-Building and Training Service who shared the Protocols for Humanitarian Response; Ms. Cris Biñas of A-PAD PH who explained the NPF Emergency Preparedness and Response; and lastly, Atty. Alnie G. Foja of Foja Law Office who tackled the Legal Framework for DRRM.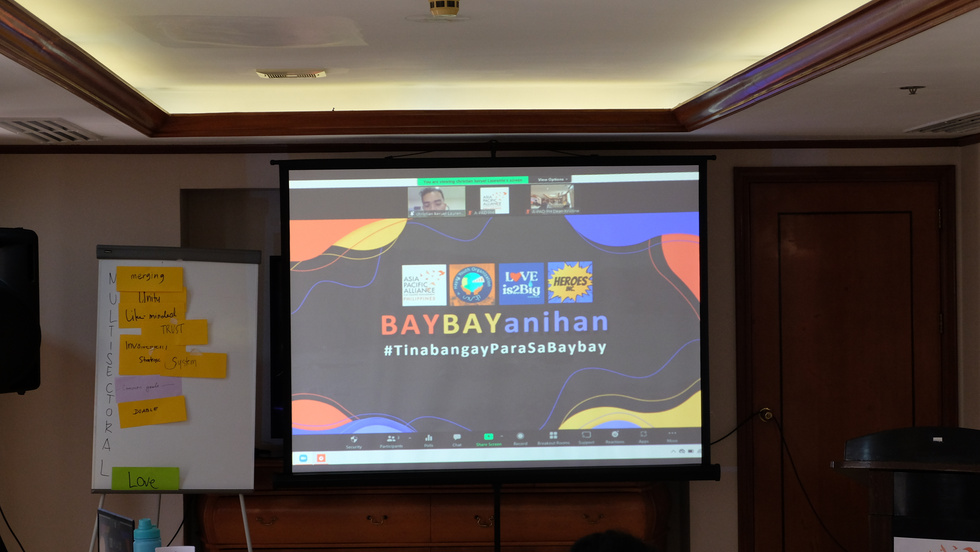 Also during the training, A-PAD PH Human Resource Network (HRN) Eastern Visayas Volunteer Christian Laurente had a quick presentation of the Baybay City Situational Report after the Tropical Storm Agaton (Megi) hitted the Visayas Region.
The A-PAD PH is thankful to the participants from Albay Chamber of Commerce and Industry (ACCI), Inc., Cebu Chamber of Commerce and Industry, Inc. (CCCI), Davao City Chamber of Commerce and Industry, Inc. (DCCCI), Kilusang Lima para sa Lahat (K5 Coop) MPC, Northwestern University, Ormoc Chamber of Commerce and Industry, Inc. (ORCHAM), and South Cotabato Chamber of Commerce and Industry,Inc. (SCCCI).